Build your own
It's a pretty good feeling to build or repair something yourself and then enjoy using it! What's even better, is when you can do so with friends and by using recycled materials.
This past year I've watched and sometimes helped Matthew as he passionately takes on project after project. This has involved building skateboards, fixing up old surfboards, shaping fins using offcuts of wood and reshaping old surfboards. It's been incredibly impressive! I'm in my final year of university, studying illustration and have always been creative, so finding someone who is equally if not more creative but in his own way, has been amazing.
In September Matthew moved into a house full of really cool people, in particular, two guys who live in the basement with him; Will and Ivor. Self named BMB (Basement Boys...I know, great name) Each night I listen as they conjure up plans which initially sound somewhat far fetched. BUT, I've been impressed as I've watched the plans come into fruition. Renting out speakers, promoting & selling tickets for events, learning French and more recently ...
building a skate ramp in the garden!!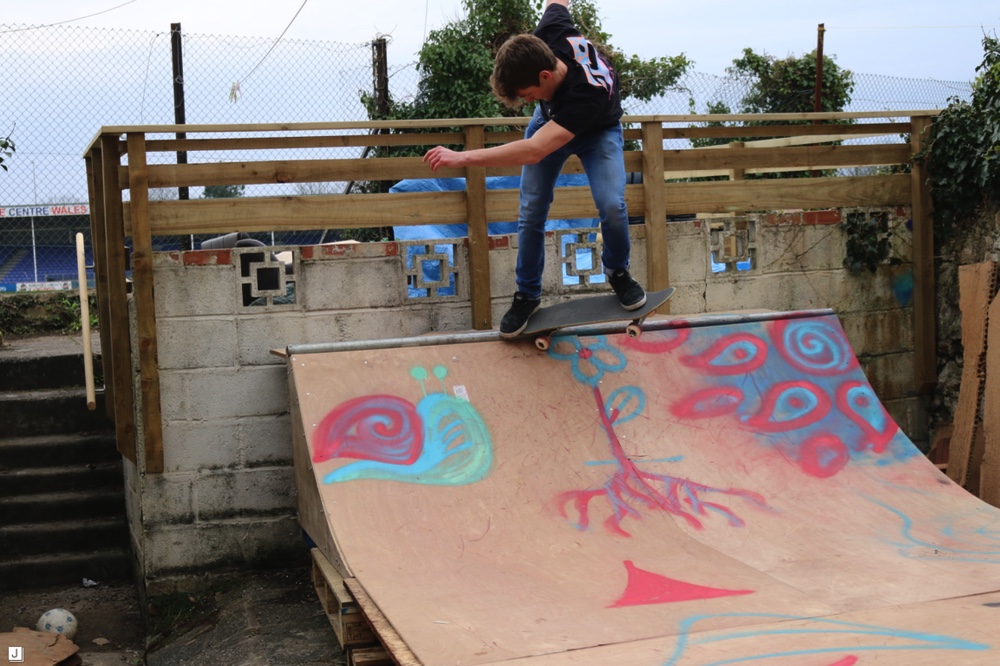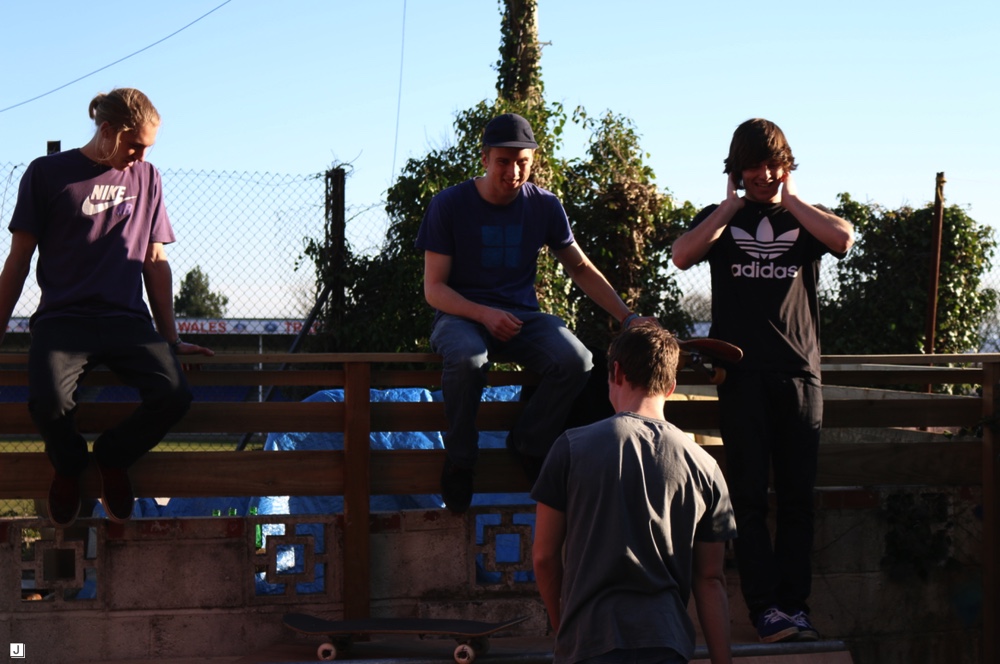 In October the boys started collecting wood and crates from skips around Swansea. They put in a lot of time and effort, cleared the garden and started to build. By recycling wood to make the foundation and structure, their only cost was for a tarpaulin to keep it dry, ply and screws! 5 months later and it's finished! Whenever the weathers right people come round, chill in the garden, learn to skate (I've just learnt to drop in), practice, improve and make the most of what started as a fun idea. The ramp wasn't built completely from recycled materials, but a good portion of it was, and it's definitely a small step in the right direction. It currently has a hole in the middle, which definitely adds another element of character and challenge (if learning to skate a home made ramp wasn't enough), it's not perfect but definitely fun!
The idea of up-cycling, shopping in charity shops, reusing materials and repairing rather than replacing is somewhat fashionable at the moment. I remember when that really wasn't the case, when shopping in charity shops would lead to ridiculing and horrible embarrassment (kids aren't always nice). You most definitely did not want anyone from school to see you in one. But today, we call it vintage. The reality is, that by making this a way of life is good for our wallets and the planet. It may be in fashion now, but most likely won't be forever. I hope that the idea of limiting our waste and making the most of the materials we already own or can find, will lead to a real shift in how we live. That it'll be more than a phase but a way of life.
Attempting not to lecture (Disclaimer)
Matthew and I are beginning to adapt how we live, attempting to make responsible choices in what we eat (annoying Vegetarian reference alert) and also what we buy. We definitely don't represent the perfect example of sustainable living BUT we are trying and are taking baby steps, gradually integrating this idea into each area of our lives.